The Steam Holiday Sale Begins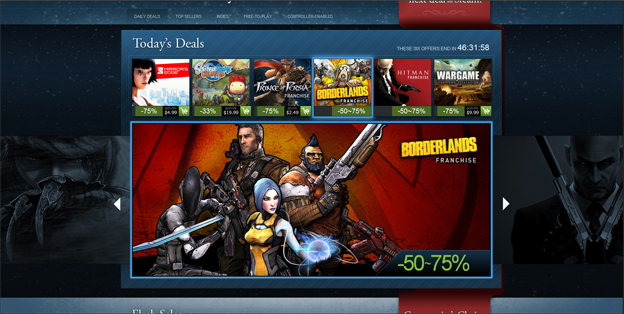 Your wallets are trembling with fear, which can only mean one thing: a Steam Sale is upon us.
Yes, the 2012 Holiday Steam Sale has begun and will run through January 5th. Yes, it is bigger and better than ever.
As for the deals? Here's what's going on the first day: several recent releases will be getting a drastic discount, and publisher lineups are being offered at pretty insane prices. Want all of Bethesda's games? That'll be $89.99 (that includes Dishonored). Hot off the heels of the THQ Bundle, their collection is $24.99. Maybe you'd like to check out Hitman: Absolution? That'll run you 24.99, which is roughtly 50% off.
As always, you can purchase these deals for yourself or gift them to a friend. So what better way to spend the holidays by giving away a ton of games?
12/20/2012 02:55PM