ATLUS Takes The Lid Off Of God Mode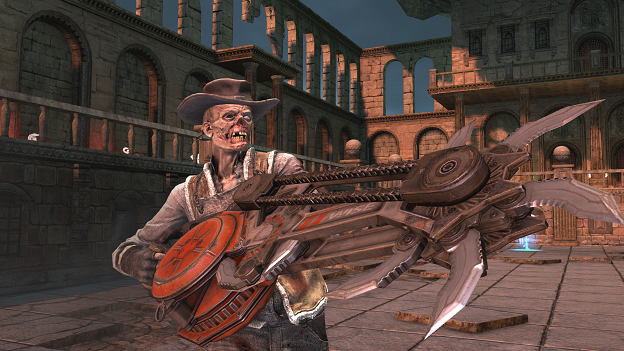 So begins the trailer for God Mode, an upcoming downloadable title from ATLUS' Old School Games label. A blindingly fast-paced third-person shooter, God Mode mixes four-player co-op action (both online and via LAN) with tremendous waves of enemies, a gothic aesthetic, modern weaponry, and RPG elements that all ensure the game is constantly throwing new things at the player.
If anything, God Mode looks like a modern rendition of Smash TV, with its endless waves of foes and upgradable equipment, but is also layers on a hellish atmosphere and graphics to match. Planned for release on the PlayStation Network, Xbox Live Arcade and PC, God Mode will cost $10 and be out sometime in early 2013. It should prove a treat for hardcore gamers with an itch for humor, horror, and twitch gameplay.
Source: Press Release
12/20/2012 03:20PM