Kojima Shows Off MGR… On PC?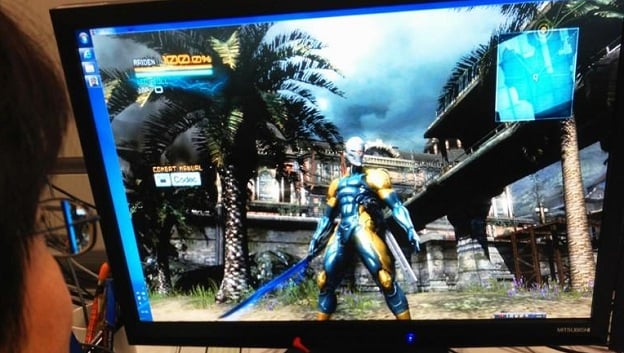 In light of the announcement that the Limited Edition of Metal Gear Rising will include a Cyborg Ninja costume for Raiden, Kojima has released a screenshot that reveals the nostalgic garb in mid-gameplay.
It also shows the title running on a PC. Could a PC version of Metal Gear Rising be in the cards?
While no official announcement has been made, with the expansion of PC gaming over the last year and recent television-related innovations, such as Steam's Big Picture mode, PC versions of high (and even mid) profile console games seem like a distinct possibility. That said, the Xbox 360 version of the title has already been canned in Japan, where neither Xbox 360 nor PC gaming are especially popular. Could a PC release of Metal Gear Rising end up being a solely Western release? Would it be better optimized than Dark Souls?
We'll hopefully hear something between now and the game's February 19 release date.
Source: DSOGaming
12/27/2012 03:55PM