RUMOR: Bethesda Working On Redguard-Centric Content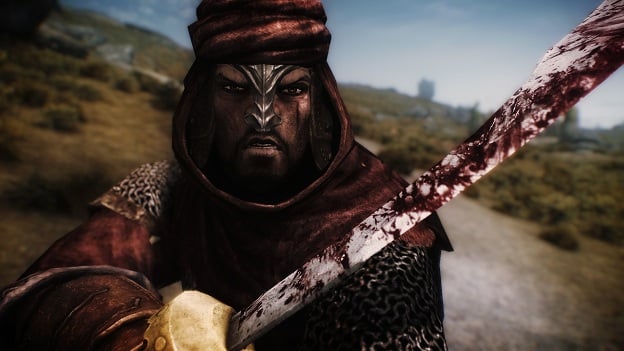 The latest trademark-based rumor is in: Bethesda has a two-year-old trademark on "Redguard" focused on "downloadable computer game software offered via the Internet and wireless devices." This trademark has been extended multiple times, and, even though there was a game back in the late nineties called The Elder Scrolls Adventures: Redguard, it seems unlikely that this is seeing any sort of rerelease or sequel. It simply wasn't very popular (or well made).
It would fit in perfectly, however, as a new DLC expansion for Skyrim, which would certainly fall under the trademark's description. The land of Hammerfell, where the Redguard hail from, borders Skyrim and shares a divided city (not currently in the game). So, there's definitely a possibility that Bethesda is planning to expand the game's landmass once more.
As Tamriel's premier warrior race, the Redguard and their homeland would certainly make for a good fit, and a different flavor, for Bethesda's massive RPG.
Source: OXM UK
01/07/2013 03:10PM