Introducing The Dead Island: Riptide 'Rigor Mortis' Edition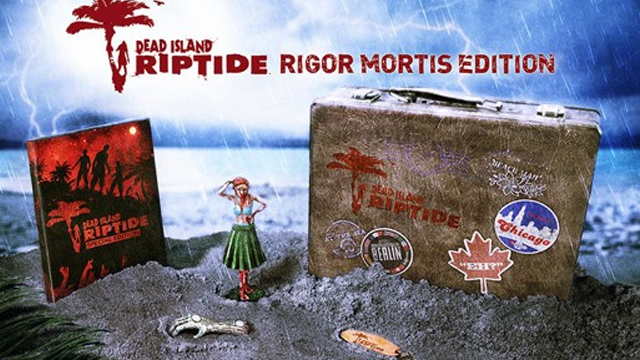 Dead Island: Riptide is the upcoming spin-off/sequel to 2011's Dead Island. But apparently the developer wasn't content with a simple, normal release. That's why Deep Silver is preparing the Rigor Mortis Edition. Let's take a look inside it, shall we?
According to the press release, the $80 collector's edition comes with goodies that were chosen by the fans themselves. You'll get a small suitcase, fit for your zombie island getaway; a zombie hula girl figurine, so you can remember said zombie island getaway; a bottle opener that resembles a hand, so you can crack a cold one and drink to your zombie island getaway; and a key. Yes, we're a bit thrown by the inclusion of the key as well.
There's also both a "digital strategy map" and bundled DLC for the game, so there's some nice in-game goodies as well.
Dead Island: Riptide will be available for Xbox 360, PS3, and PC on April 23rd.
01/10/2013 04:10PM