Sony To Launch PlayStation Web Store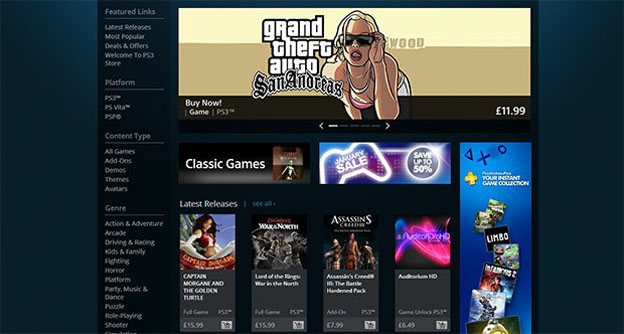 The PlayStation Store has had a slew of good deals recently. Their holiday sales and PlayStation Plus offers have resulted in a ton of new traffic. Well now, you will be able to access the PlayStation Store via any computer you would like. You'll never miss a PlayStation Network sale again!
Sony first debuted the PlayStation Web Store in Europe last December, and it was a huge hit. After purchasing an item on the web store it will show up on your PlayStation 3, allowing you to download it whenever you wish. Unfortunately, you can't set the store to automatically download your newly purchased games just yet, but that is a functionality that will likely be implemented soon.
The American version of the PlayStation Web Store is set to launch sometime this month. We will bring you more info on the service's launch as it becomes available.
Source: Shacknews
01/11/2013 12:55PM