Disney Fires A Return Volley At Skylanders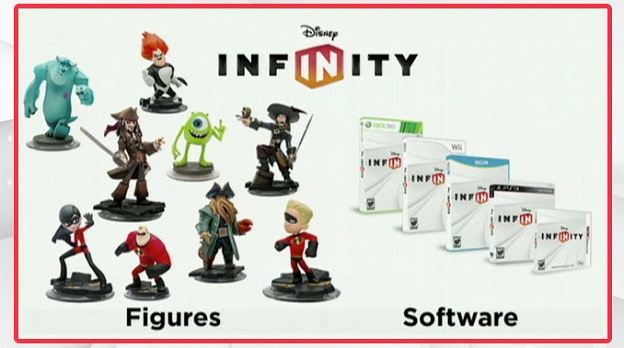 Skylanders is the hottest toy you wish you'd had when you were a child. The package includes a videogame, detailed figurines of fantastical heroes, and a "portal of power." The game allows you to play as the figurines you've collected, adventuring with their unique powers and building up their skills as you do so. The kids love it because it's colorful and there's something "physical" about it, gamers love it because the games are actually good, and Activision loves it because there's a collection element ingrained in the wide variety of figures out there. Guess that leaves non-gamer parents as the only ones shaking their heads.
Disney wants a piece of that lucrative pie. Disney Infinity is their answer, and it might actually be bigger and more ambitious than Skylanders. Rather than a single game, Disney Infinity is a property intended to consist of a network of interconnected games tied to Disney and Pixar properties. Players insert their favorite Disney characters using the same sort of RFID technology that Skylanders made popular.
While they can't claim originality, Disney certainly gets points for scale. While Skylanders and its sequel provide individual, cohesive adventures with the occasional mini-game, Disney Infinity is an ambitious, far-reaching franchise concept. We'll see how it pans out when it hits shelves in June. It appears it shall be coming to Xbox 360, PlayStation 3, Wii U, Wii, and 3DS.
Source: Kotaku
01/15/2013 03:50PM