Deep Silver Apologizes For Dead Island: Riptide Zombie Bait Edition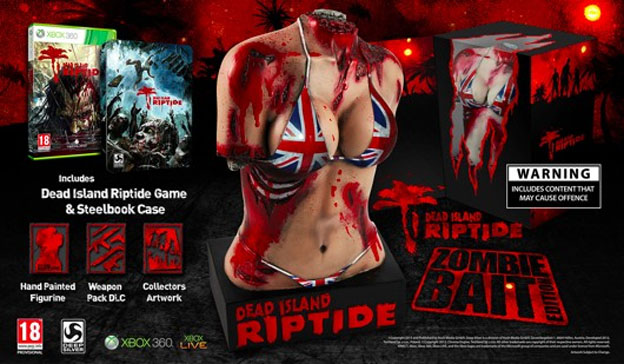 Frankly, we were a little grossed out by the statuette of a dismembered, bikini-wearing female torso that was included with Dead Island: Riptide Zombie Bait Edition. Turns out we aren't the only ones. Deep Silver has recently tweeted a public apology:
For the limited run of the Zombie Bait Edition for Europe and Australia, a decision was made to include a gruesome statue of a zombie torso, which was cut up like many of our fans had done to the undead enemies in the original Dead Island.

We sincerely regret this choice. We are collecting feedback continuously from the Dead Island community, as well as the international gaming community at large, for ongoing internal meetings with Deep Silver's entire international team today. For now, we want to reiterate to the community, fans and industry how deeply sorry we are, and that we are committed to making sure this will never happen again.
It's funny how they try, in a small way, to push off the blame by essentially saying "What the heck guys? You cut up zombies like this all the time in Dead Island 1? Why is this any different?" Personally, I think the bone sticking out of the neck stump was kind of overdoing it.
Source: Deep Silver Twitter
01/16/2013 12:35PM