New Details About Suda 51's Latest Game: Killer Is Dead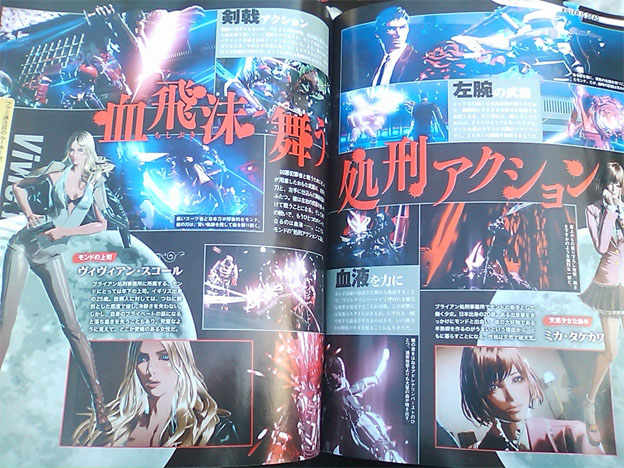 New details on Killer is Dead, the newest Suda 51 project, have been revealed in the latest issue of Famitsu. Now, without any details on the game, we assumed it would be about some sort of quirky character, an assassin perhaps, that has to participate in a mass murder. The game would probably also include some strangely mixed tones of goofyness and dark comedy. The reason that we can safely assume this is because that's what every single Suda 51 game in the world is about.
Well, we were right.
Killer is Dead follows the story of Mondo Zappa, a professional killer, who runs around in a futuristic world killing sociopaths with quirky personalities. Zappa wields a sword and has a robotic left arm that can be upgraded to utilize several different weapons. He can also absorb the blood of the enemies that he kills, which allows him to build up special attacks. Zappa also has a boss that is a cyborg, a Japanese assistant who is good at boiling eggs, an English colleague who is blatantly over-sexualized, and an archenemy that wants to poison the world with rock and roll.
So, it's essentially the same as every other Suda 51 game ever made, which isn't a bad thing. Killer Is Dead is scheduled for release in Japan on the PS3 and Xbox 360 this summer.
Source: Gematsu
01/16/2013 12:40PM