The Cave Digs Up Release Date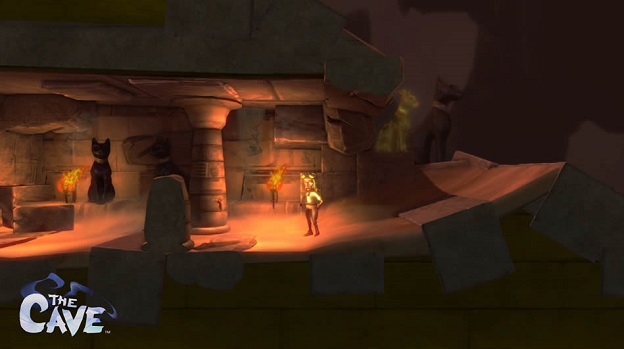 The next game from Double Fine, The Cave, now has an official release date: Tuesday, January 22 on the Wii U eShop and PlayStation Network and Wednesday, January 23 on the XBLA and Steam.
Created by Ron Gilbert, most famous for Maniac Mansion and Monkey Island, The Cave is a whimsical side-scrolling platformer and adventure game with nefarious elements that contrast strikingly with the almost goofy aesthetic of the characters and their stylized world.
Promising exploration and wit, The Cave borrows from Trine in that players construct teams of three in order to spelunk the cavernous expanse. There are seven player types to choose from, each with their own special abilities and unique motivations.
The Cave, out next week on all major home platforms, will run gamers $14.99. It promises humor, adventure, and maybe just a little bit of wonder.
Source: IGN
01/17/2013 03:30PM