Metro: Last Light Removes From GameStop Impulse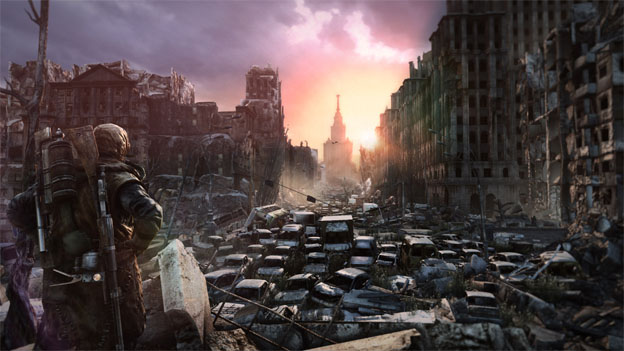 Metro: Last Light has recently been pulled from GameStop Impulse, GameStop's online retail service. According to Matt Hodges, GameStop's vice president of public and investor relations, the game was pulled to protect consumers during THQ's bankruptcy proceedings. At this point, we have no idea what company will pick up Metro: Last Light's right, nor do we know if the game will ever be finished. Gamers who have already pre-purchased the game can receive a refund by contacting GameStop customer service.
Anyone who wants to keep his or her pre-order, on the other hand, is free to do so. Pre-purchased copies of the game still show up under "My Games" but the official product page is no longer accessible. In addition, you can still pre-order physical copies of Metro: Last Light for the Xbox 360, PS3, and PC through GameStop's website. GameStop has made no statement as to whether or not these pre-orders will be shut down, or if people with a hard-copy pre-order will be eligible to receive a refund as well.
If THQ cannot find buyers for all of its properties, a bankruptcy auction will take place January 22nd.
Source: GameStop
01/18/2013 10:30AM