Space Sim Junkie? Skyjacker Needs Your Help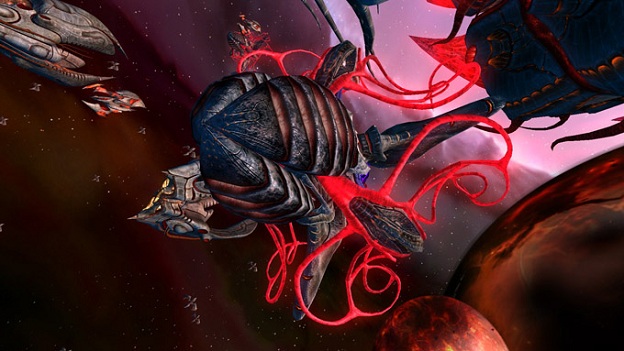 It's no secret among the Cheat Code Central staff that I'm a tremendous fan of space combat games, from my earliest forays into the Wing Commander and X-Wing titles to my open slavering at the prospect of Chris Roberts' upcoming Star Citizen. A small group of Californian developers, though, has decided to throw their name in the bucket with Skyjacker, a high-intensity space sim with modularly destructible terrain and ships.
Digitilus, the group behind the game, opened a Kickstarter campaign for their project last summer, but it fell short of its goal. However, fans were impressed enough with what they'd seen that they donated funds directly, allowing development of Skyjacker to continue. Now, Digitilus has launched a second Kickstarter campaign focused, instead, on a "Starship Constructor." It's a standalone app that allows players to deconstruct ships into their component parts. A demo is already available in-browser.
The Kickstarter is closing out in a week's time and is a little under two-thirds of the way to its $30,000 goal. Incentives for pitching in include copies of the Starship Constructor and the base Skyjacker game. There are higher tiers that include physical goodies and a bevy of stretch goals should the Kickstarter vastly surpass its goal.
Source: Kickstarter
01/18/2013 02:55PM