Dust 514 Officially In Open Beta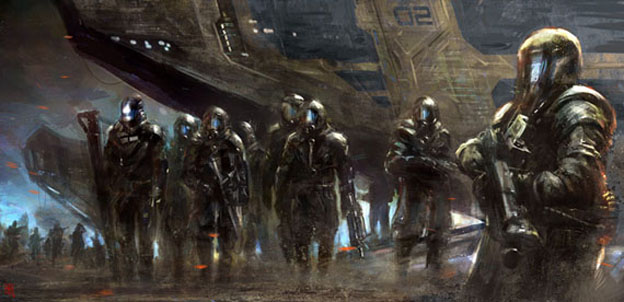 CCP Games has sent out a press release officially announcing that Dust 514 has entered it's open beta stage. The game is now linked with EVE Online, as was originally planned. However, even though the game is in beta, CCP Games has said that there are no further character resets planned.
The Dust 514 beta is available exclusively for the PlayStation 3, while EVE Online is a PC only game. As the press release said, "This is the first time two games from different genres and different platforms, a PC space combat simulator and a console first-person shooter, have been linked together into one massive online gaming experience."
Several new updates are still planned. Perhaps the biggest update is the ability to share resources between the two games. Unfortunately, CCP has previously stated that a sloppy transition could wreak havoc on the game's economy. This is especially true as there are no further character resets expected.
We will bring you more information on the Dust 514 beta as beta testing continues.
Source: Press Release
01/22/2013 12:30PM