Resident Evil Revelations Confirmed for Consoles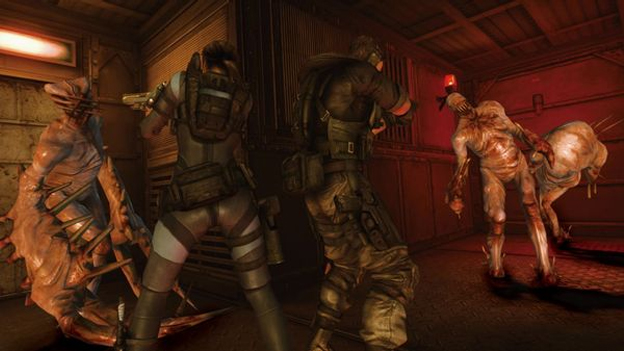 Capcom confirmed today that Resident Evil Revelations will be coming to home consoles. Yes, consoles like the Xbox 360, PlayStation 3, and Wii U. The title will be released in stores on May 21st for $49.99. Should you prefer a digital version, it'll be available for PS3 and PC on day one, with a 360 and Wii U version to follow.
Instead of simply updating the graphics, Capcom has added an online co-op mode, new characters and weapons, and an increased difficulty level.
Revelations follows the story of Jill Valentine, no relation to myself, and Chris Redfield. The game takes places between the events of Resident Evil 4 and Resident Evil 5, and follows the two characters as they deal with a wild pair of killer space bunnies threatening human life.
Just kidding it's zombies again.
Specifically, it's the T-Abyss virus, which is a marine virus derived from the T-Virus.
Gamers without a Nintendo 3DS will be able to experience 2012's best rated Resident Evil title May 21st, 2013.
01/22/2013 03:05PM