New Gears of War: Judgment Details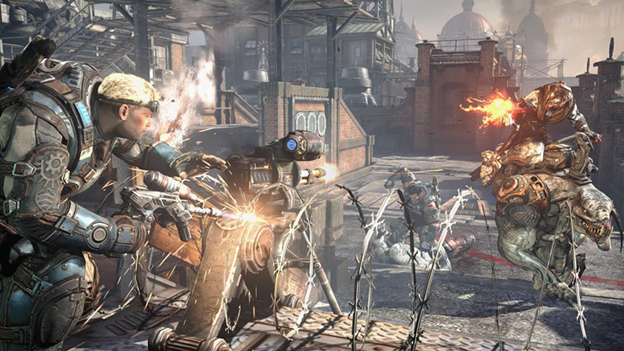 Gears of War: Judgment is one of many games that'll be vying for our attention in March. And today Epic released some details for the upcoming entry into their popular series. First, it seems that the initial releases of Judgment will come with a voucher to download Gears of War on Xbox Live.
However, the real treat today was the release of a trailer, which focused on some of the new features in Gears of War: Judgment. We learned about several "declassified missions" that tell the true story of Baird and Kilo Squad, all while offering challenges to help earn three star rankings for each mission.
The video also highlights the Smart Spawn System, which shuffles enemy spawn points every time you play the game.
Also, there are several new weapons, and players will have the ability to carry a boomer shield and weapon simultaneously. About damn time.
Gears of War: Judgment is due out March 19th for Xbox 360. Unlike the traditional Gears trilogy, Judgment is developed by People Can Fly.
01/22/2013 03:25PM