What Lies In The Future of Darksiders?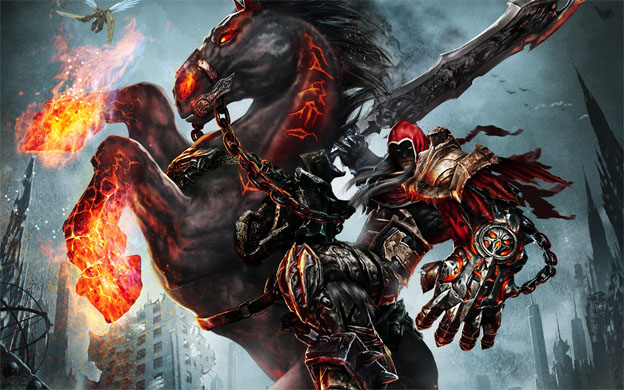 In the recent THQ bankruptcy auction, a several THQ properties didn't find a buyer. One outstanding property is the Darksiders franchise. Darksiders II didn't sell well, but it's still considered an iconic franchise, specifically due to the original's success. As a result, it appeared as if the franchise would end up dying a sad, unremarkable death after the bankruptcy, along with its parent studio Vigil games.
But wait! All hope is not lost. A high-profile buyer has expressed interest in the studio after the auction closed. Atsuhi Inaba, head of Platinum games, tweeted that he was interesting in acquiring Darksiders "on the cheap." Platinum games is the studio behind hits like Bayonetta, Okami, and the upcoming Metal Gear Rising: Revengeance. They seem like a perfect new home for the Darksiders franchise.
However, the fate of Vigil studios seems to still be grim. Darksiders II lead designer Haydn Dalton recently tweeted that the studio had plans to include a 4-player co-op mode in Darksiders III. However, as awesome as that sounds, it's probably not enough for a publisher to save the entire studio. Even if Platinum Games does pick up the Darksiders IP, it probably won't also take the Darksiders team along with it.
Source: GameInformer
01/24/2013 11:30AM