Path of Exile Enters Open Beta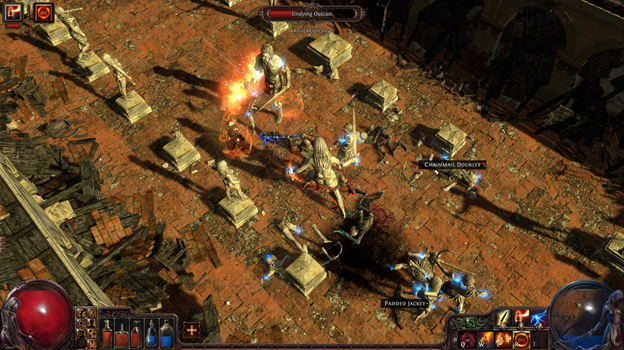 One of the major complaints that players have with the typical free-to-play model is the ability for some gamers to purchase more impressive weaponry and armor, which gives them a distinct advantage. Snarky players typically refer to this as the pay to win model. Thankfully, Path of Exile says that this will never be a problem. Seriously, it says so right there on their website.
Developed by Grinding Gear Games, a team of hardcore gamers from New Zealand, Path of Exile, an online action RPG, has entered its open beta phase. Featuring randomly generated levels, six classes, a diverse skill tree, and "the deepest item system of any action RPG," comparisons have already been made to Diablo III.
I can't help but be intrigued. The allure of a free game combined with features we wanted from Diablo III and the irresistible charm of an indie developer? Not to mention a total of 1350 passive skills for each character.
Yeah, that's a lot.
There's no set release date for Path of Exile, but for now we can enjoy the open beta.
01/24/2013 03:50PM