Sony PlayStation Store Currently Live In The U.S.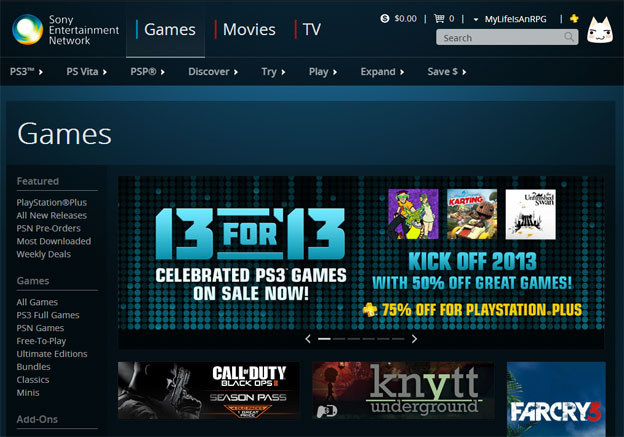 Good news, Americans; the U.S. version of the Sony PlayStation store is finally live. The browser-based app will allow you to purchase anything from Sony's PlayStation Network store from the convenience of your browser. This includes all games for the PS3 and PSVita and all the movies and music normally available for purchase. PlayStation Plus users will also be able to access all of their discounts through the browser based store. In fact, this is one of the easiest ways to keep track of new PlayStation Plus updates without having to constantly sign on to your console
Anyone with a PlayStation Network account already has an account on the browser based store. Just head on over and start spending all of your money today. I already have. The PSN 13 for 13 sale is almost as dangerous to my wallet as Steam's sales.
Source: Sony Entertainment Network
01/25/2013 11:55AM