Buy Metal Gear Rising, Get a Free Cyborg Ninja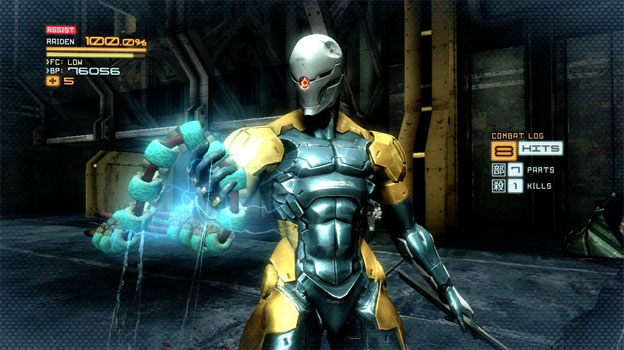 European fans of the Metal Gear series are in luck today. Konami Digital Entertainment has announced a free DLC pack that will come with every European version of Metal Gear Rising: Revengeance. The DLC will unlock a Cyborg Ninja body costume based on the original Gray Fox design from Metal Gear Solid. However, this pack isn't just an aesthetic change. Donning the Gray Fox suit will actually allow you to use and upgraded the Fox Blade inside the game.
Currently, there is no word on whether or not this DLC pack will be available for American gamers. It seems unlikely that a piece of gameplay related DLC would go unreleased in American territories, but we may not be lucky enough to get it for free. We will bring you more information on the Gray Fox DLC as Metal Gear Rising: Revenagence gets closer to its February 19th release date.
Source: Press Release
01/25/2013 11:55AM