Sony Online Entertainment and MLG Partner Up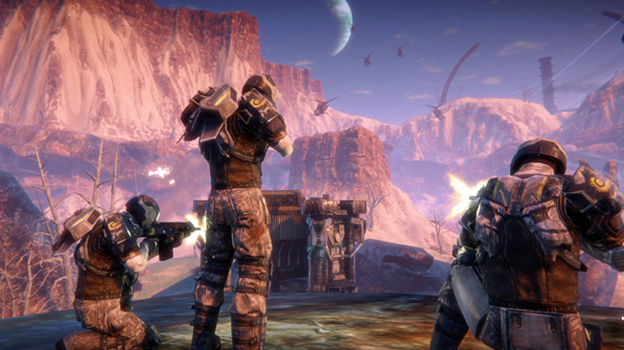 Here's a bit of news that no one could have predicted; via press release, both Sony Online Entertainment and Major League Gaming announced an agreement to add PlanetSide 2 to MLG's roster. Over the next few months, both the PlanetSide 2 and MLG teams will be working together to create "ideal competitive gameplay features and settings to showcase the massively multiplayer online first-person shooter."
It sounds like SOE is gearing up for a long haul. They're looking to create a long-term eSports initiative with PlanetSide 2. Streaming has already begun at MLG's website and several Twitch.tv channels for PlanetSide 2 have popped up. In addition, PlanetSide 2 will be available during the Winter Championship in Dallas, which takes place March 15th to the 17th.
"From the first time I played PlanetSide 2, I knew that it made sense for the MLG community,"said Sundance DiGiovanni, CEO and co-founder of Major League Gaming. "I am excited to introduce the game to our audience and to see how it evolves along with the growing and evolving eSports landscape."
This is nothing but good news for the newest release from SEO.
01/25/2013 03:10PM