Ouya Listens To Devs, Retools Controller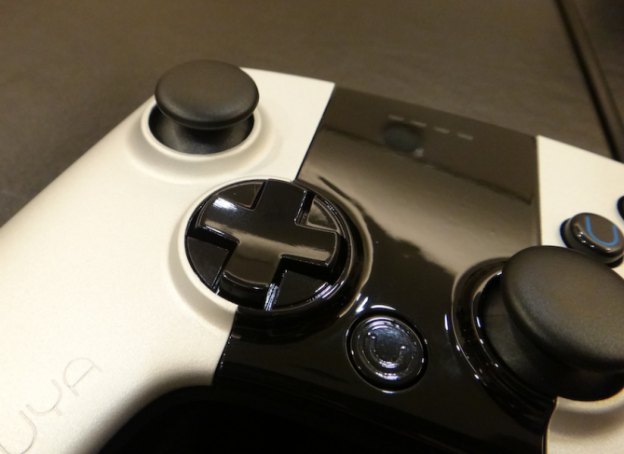 Ouya, the little Kickstarter project that could, is now in the hands of developers, who have been putting up videos of the little console action. In their hands-on time with it, though, they've registered some complaints with the device's physical design. The controller has been a particular cause for concern.
The creators of Ouya have listened, and revealed some of the changes the controller has undergone to better serve developers and players alike. Chiefly, the D-Pad has been changed from a flat disc to a disc with a cross-shape imprinted on it, a la the Xbox 360 pad (though it appears to be far more pronounced than on the standard 360 controller).
Additionally, the tops of the thumbsticks are now rubberized, the touch pad has been made more responsive, the triggers are now more flushed with the controller's face, and the battery bay has been more well secured (and given a higher quality pull tab).
Ouya's promise, from the get-go, has been that they're aiming to engage with those who want to use their hardware. It's not just about crowd-sourced funding, but crowd-sourced design. If this is any indication, they're certainly sticking to their guns.
Source: Ouya
01/25/2013 03:30PM