L.A. Noir Vs. L.A. Noire.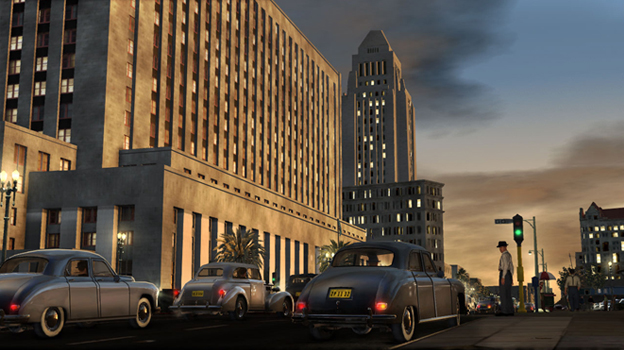 While speaking with io9, director Frank Darabont mentioned how Take Two apparently threatened to sue him over his upcoming TV show "L.A. Noir."
"Yes, it was going to be called L.A. Noir, based on the book by John Buntin. But the video game company with the video game called L.A. Noire (with an e!) threatened to sue the sh*t out of me, TNT, every company that actually ever worked in Hollywood. And they have the billions of dollars to back it up, apparently. So we're changing the title, and I do believe the title is going to be Lost Angels. This is being announced right here. It's a very, very cool show. It's [set in] 1947 LA and it stars my very dear friend Jon Bernthal, whom I worked with on The Walking Dead who is now free of that..."
I can see where Take Two is coming from. I can imagine both the game and TV show would be incredibly similar.
According to Kotaku, Take Two denied such a thing ever happened.
"Rockstar PR deferred to their publisher, Take-Two, whose spokesperson Alan Lewis said: 'It's unfortunate that Mr. Darabont finds it necessary to gain publicity by making inaccurate statements – Take-Two never contacted Mr. Darabont nor threatened to sue any party. The facts are that Take-Two reached out to Turner to express concern over confusion between the properties and they responded that they had decided to change the title of the show independent of Take-Two's concerns.'"
So it's become a matter of "he said/she said."
01/25/2013 03:30PM