Ouya's Create A Game Jam Produces 150 Titles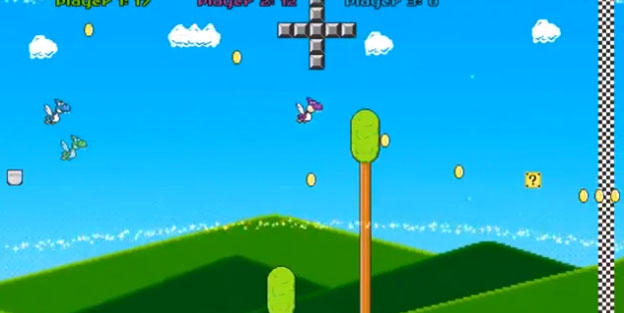 The Ouya, the tiny, android-based console that made Kickstarter blush, is a great idea, but any good new console needs software support. And AAA publishers weren't exactly lining up to develop on the surprisingly powerful little Android box. So to jumpstart development, the Ouya team started the Create a Game Jam. It was a ten day contest starting on January 13th. The goal? Make a game.
The developers of the best game would win 20,000 dollars, and an extra 5,000 dollars if the game eventually launches on the Ouya platform. Five other games will get a lesser prize of 5,000 dollars with a 1,000 dollar launch bonus. Finally, one game that utilizes Unity, a cross-platform game engine, will get 2,500 dollars and a Unity Pro License.
Well, the development period is over and a whopping 150 games have been created. Granted, many of these games are short and simple affairs, but there were several complex titles thrown into the mix. If the goal was to get Ouya started, they certainly succeeded.
The games will be judged by Canabalt creator Adam Saltsman, Phil Fish of the Fez team, Austin Wintory, composer for Journey, Zach Gage creator of SpellTower, Ouya Advisor Ed Fries, and, perhaps most importantly, Felicia Day!
Source: Joystiq
01/29/2013 11:40AM