Crytek Opens The Crysis 3 Multiplayer Beta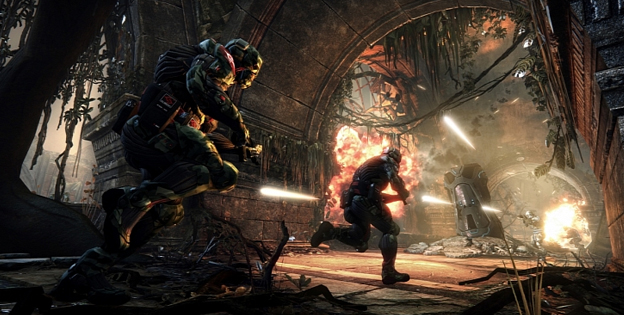 Good news, Crysis fans. EA has opened up the multiplayer beta for Crysis 3.
Interested in getting in on the action? Head onto the Crysis 3 website for details. PC owners will download their copy via EA's Origin client, while Xbox 360 and PS3 owners can download the beta on Xbox LIVE and PSN.
Two multiplayer modes will be available. Hunter mode pits a team of cloaked "Hunters" against a team of CELL troopers. When a trooper dies, they become a Hunter. Hunters win by eliminating all the troopers. The second mode is called Crash Site, which is the Crysis version of King of the Hill.
Two maps will also be available. Museum takes place in a, you know, museum and emphasizes vertical gameplay. Airport is an open field map where nature has taken over the buildings and planes.
The Crysis 3 multiplayer beta ends February 12th.
01/29/2013 02:40PM