Grand Theft Auto V Gets A Release Date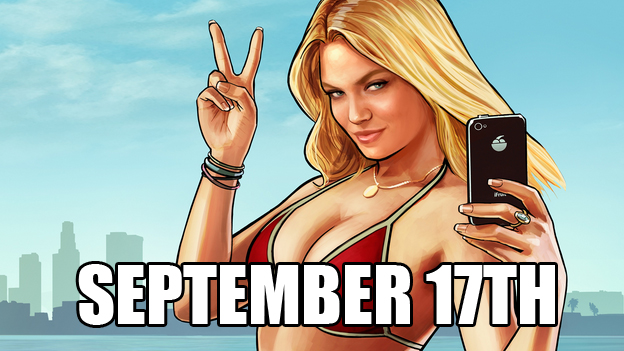 Remember how we told you that Grand Theft Auto V won't be released in March? We were right.
Fine, I admit that we weren't entirely right. We guessed that the game would hit shelves in May, and we were very, very wrong about that.
Rockstar has announced today that GTAV will be launching for Xbox 360 and PS3 on September 17th. The publisher has explained that the delay from the Spring release is to give the game some polish. After all, this is the biggest and most ambitious title in the series. Some extended development time is completely understandable.
"Grand Theft Auto V continues to push the series forward in new ways; Rockstar North are creating our deepest, most beautiful and most immersive world yet," said Sam Houser, Founder of Rockstar Games. "We are very excited for people to learn more about the game in the coming months."
While Rockstar is known for being very secretive about their upcoming games, they do tend to turn up the hype as release draws closer.
01/31/2013 07:35PM