The First Official Skullgirls DLC Character Is Revealed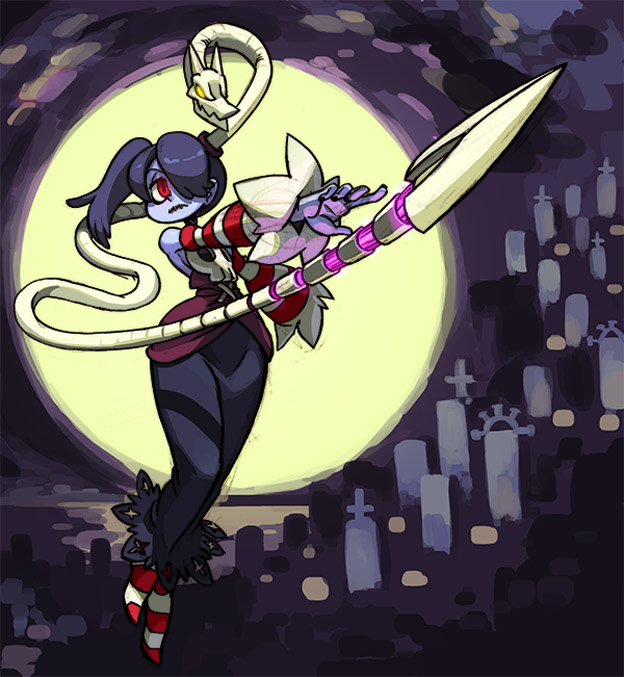 EVO, the biggest fighting game tournament in the world, recently had a donation drive to see which game would eventually get a tournament slot. For a long time, Skullgirls, a popular indie title, was in the lead. However, the final hour of the competition saw a sniping battle that ended with both Skullgirls and its chief competitor, Super Smash Bros. Melee, raising over 30,000 for breast cancer research. And even though Smash Bros. eventually ended up on top, the Skullgirls' lead developer, Mike Z, had a surprise for us. He revealed the game's first DLC character: Squiggly!
Squiggly is a former opera singer that was killed by the Medici Mafia. But, when the leviathan parasite possessed her dead body, Squiggly came back to life as an intelligent zombie. All of that makes sense, right?
Squiggly isn't fully playable yet. Many of her animations are still being inserted into the game. However, a few details about her playstyle have been revealed. She will be a stance-based character, with move-sets that change based on what stance she is in. She will have a floating double-jump, a dive-kick, and a "move that uses her butt."
Source: Skullgirls Donation Drive
02/01/2013 12:30PM