Dead Space 3 Will Launch With 11 Pieces Of DLC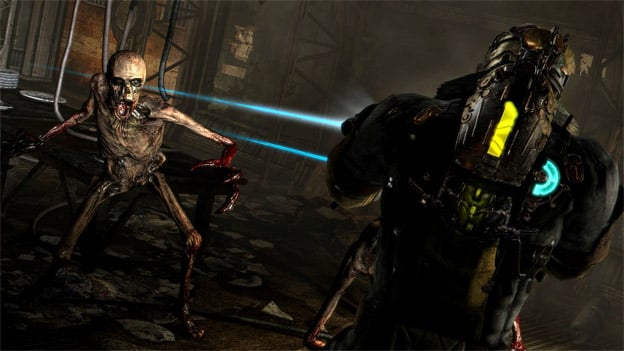 Dead Space 3's release has been surrounded in controversy due to its microtransaction system. Well, we finally have details about which DLC players will be able to purchase when the game launches next week. There are eleven separate pieces of content that will be available on day one. This content includes new suits, new weapons, and a ton of ways to speed up loot collection for the game's new gun crafting system.
Most of the packs involve upgrading your scavenger bots, which can be done without DLC as well. However, these packs are quick routes to creating some of the most efficient and useful scavenger bots in the game. You can snag the Scavenger bot packs for $4.99 on the US PlayStation Store. Other DLC packs range from 99 cents to $4.99. But, that's not all; If you find yourself short on parts in Dead Space 3's crafting system, you can actually purchase those parts with real world cash through the microtransation system. Finally, the last piece of content available for purchase is the Dead Space 3 online pass. Anyone who purchases a used copy of DS3 will have to pick this up in order to play the game's online mode.
Source: IGN
02/01/2013 12:45PM