Skylanders Swap Force Announced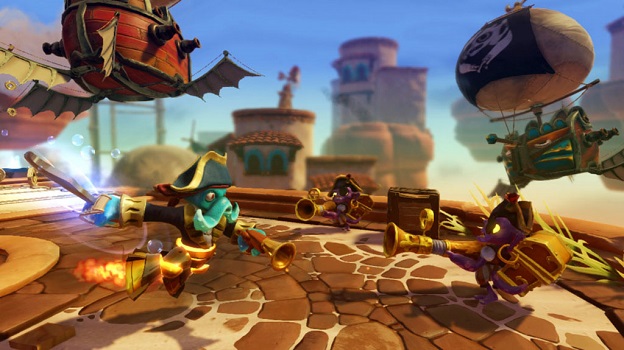 Toys for Bob, the developer behind those adorable Skylanders figurines, will be stepping aside for the Activision's next installment. Instead, Vicarious Visions will be taking over for the release of Skylanders Swap Force.
Swap Force is an evolution on the standard Skylanders' model. Instead of the fully formed figurines that Skylanders fans have become accustomed to, Swap Force figures will include interchangeable top and bottom halves. This allows you to mix and match characters to your hearts content.
Swap Force will be compatible with all of the previously released Skylanders figures, and will introduce 32 new characters as well. 16 of these figures will be completely new, while the other 16 are updated versions of previous characters.
Fusible has also uncovered four new domain name registrations surrounding Skylanders. The registries are: SkylandersKaosAlliance.com, SkylandersNanoForce.com, SkylandersSuperForce.com and SkylandersSwapForce.com. Note that Swap Force is mentioned, which leads us to believe that these domains are reflecting possible Skylanders expansions or sequels.
Skylanders Swap Force will launch for the Xbox 360, PS3, Wii U, Wii, and 3DS. The Wii and 3DS versions will be developed by separate developers (Beenox and n-Space respectively).
02/05/2013 11:35AM