Sony Drops PlayStation All-Stars Studio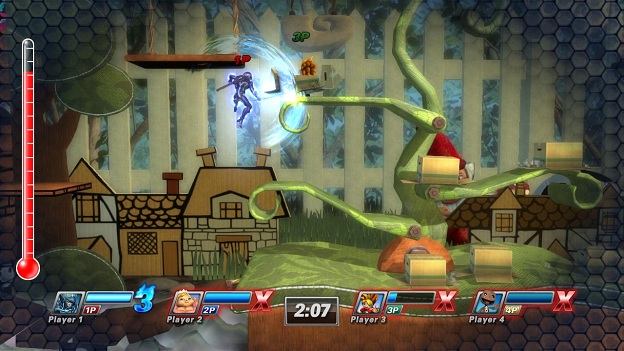 SuperBot Entertainment, the studio behind PlayStation All-Stars: Battle Royale, has been cut by Sony. According to a Sony representative, the split was an "amicable" one, and their experience together was a "positive working relationship." Upkeep duties for the Sony brawler have since shifted to Santa Monica studio, Sony's in-house workhorse.
This comes on the heels of several layoffs at SuperBot, which sparked rumors that the studio was on the verge of shutting down. The split from Sony could very well be the final nail in their coffin. SuperBot's David Yang, however, has stated that the studio is "very excited" about where they will go from here, further indicating that no further layoffs have yet been planned.
That said, Yang is also aware that maintaining their present staff is financially untenable, indicating that the cuts are coming. What will SuperBot do from here? The answers are cloudy, but with DLC for PlayStation All-Stars right around the corner, the timing seems strange for an "amicable" split.
Source: Kotaku
02/05/2013 05:20PM