Purchase 30 Years Of Video Gaming For $500,000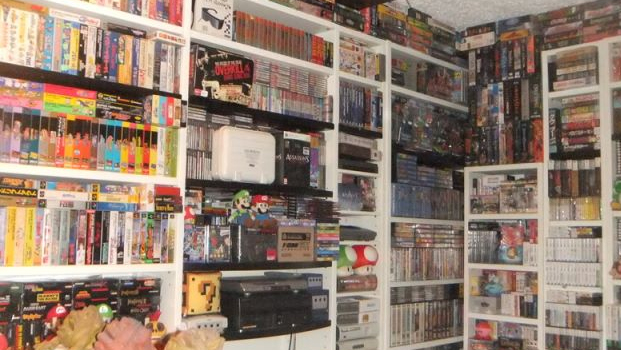 Do you have an extra $500,000 lying around? Good, because this eBay auction wants it.
The listing is entitled "OVER 30 years of VIDEOGAMES COLLECTION… The history of VideoGames!!!" After spending years and years collecting, the user has run out of space. So he's selling it all to the highest bidder. 6,850 games, 330 consoles, 220 controllers, and 185 accessories.
Sadly, this is an all or nothing auction. We can't just cherry pick what we want. But if you recently won the lottery, this might be a fun way to spend all of that money.
Perhaps the most amazing part of this collection is that only 70 games are missing boxes. That's such an impressive ratio. It might be enough to calm my obsession with games and boxes.
Almost.
My BioShock disc reads "Platinum Hits." The box doesn't, but the disc does. It bothers me. A lot.
02/07/2013 02:55PM