Wii U Zombie Bundle Announced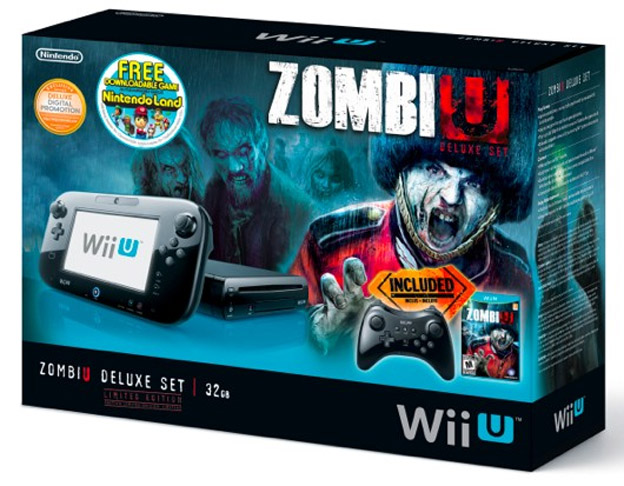 Once again, my theory that everything is made better with zombies is proven correct.
Nintendo has announced that a brand new Wii U bundle will be made available soon. The bundle will include a copy of ZombiU, a black Pro Controller, and a black 32 GB Wii U. The bundle will be priced at $389.99, which is more than a Wii U Deluxe goes for but significantly less than it would cost to buy the system, game, and controller separately. The bundle will also come with a free download code for Nintendo Land which doesn't exactly play in to the zombie theme but we'll take it anyway.
The Wii U has only been on the market for a short time now, so it's a bit odd that bundles are already being made. Perhaps Nintnedo is trying to make up for the weak launch line-up, or the fact that they shipped fewer consoles than they would have liked. Or perhaps we all just really like Zombies and Nintendo is trying to cash in on that.
Yeah… it's most likely the latter scenario.
Source: Joystiq
02/08/2013 12:10PM