Aliens: Colonial Marines Gets Walmart Exclusive Bonus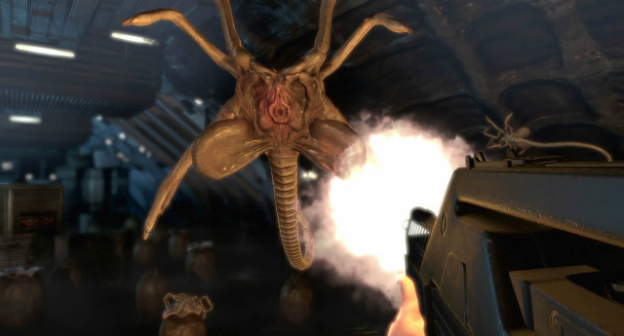 If you're already eying Gearbox's Aliens: Colonial Marines, recently previewed by Robert VerBruggen, Walmart may be the best place to plunk down your pre-order. According to a press release sent out today, the retailer will be bundling the game with a voucher for its first DLC pack, Bug Hunt.
Bug Hunt, from the description in the press release, appears to be Aliens' take on Horde mode. A team of player-controlled marines will be taking up arms against encroaching swarms of alien foes. It will come packaged with three maps, based on environments in the Alien(s) film series, and will be available in March on the XBLM, PlayStation Store, and PC. There's no word yet on whether or not it will be coming to the Wii U. For those who don't buy the game at Walmart, the pack will cost $14.99 or the MSP equivalent.
Aliens: Colonial Marine will hit shelves on February 12 on the Xbox 360, PS3, and PC. The Wii U version of the game will launch at an unannounced date.
Source: Press Release
02/08/2013 02:40PM