Hyrule Historia A New York Times Bestseller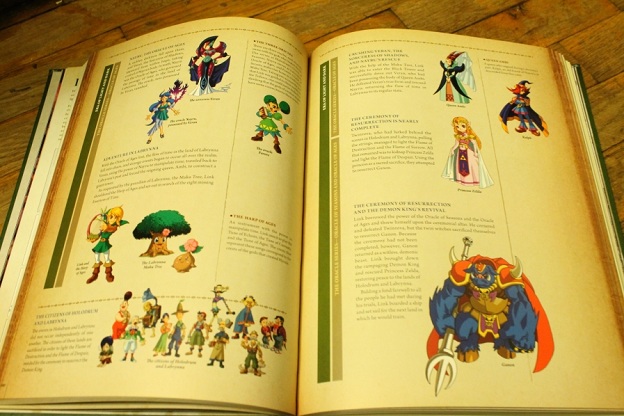 Translated into English and published by Dark Horse Comics, The Legend of Zelda Hyrule Historia was released in the United States on January 29 and has already claimed the number one spot on the "Advice and Miscellaneous Hardcover" list in the New York Times.
A collection of world-building information on Hyrule and its surrounding territories, the Hyrule Historia is divided into four sections. The first serves as an introduction to Skyward Sword, currently the earliest Zelda game in the canon chronology. The second is a complete history of Hyrule, which provides a timeline of the Zelda games in chronological order.
The third section consists of production artifacts, such as concept artwork and sketches, while the fourth is a Skyward Sword manga, penned by Akira Himekawa. For those interested, the book retails for about $20, and is a must-have for seriously invested Zelda fans the world over.
Source: Video Games Uncovered
02/12/2013 04:05PM