Skyrim DLC Finally Starts Dropping On PlayStation 3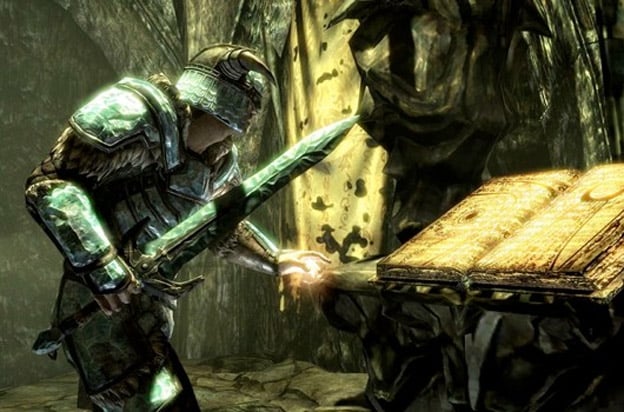 The Skyrim DLC is finally making its way to the PlayStation 3 in a bizarrely reverse order. Dragonborn, the latest DLC, is currently available on the PlayStation Network for $9.99, but that price will last only for a week. After that, it will be bumped up to $19.99.
Hearthfire will be released a week later. Many of you remember that Hearthfire was the second Skyrim DLC to be made available. And Dawnguard, Skyrim's first DLC, will be launching a week after that for the same price.
But do PS3 Skyrim players still care? Many PS3 Skyrim players jumped ship when DLC first started dropping, picking up the Xbox or PC version just to keep up with the times. Others simply gave up on the game. Granted, the PS3's DLC is likely to bring a lot of people back to Skyrim, but the fanbase has certainly dwindled due to the long wait. The PS3 version of Skyrim also falls prey to numerous bugs and slowdown issues. Frankly, if you want to play Skyrim, you may as well just pick it up on the PC for it's incredible mod support.
Source: Destructoid
02/13/2013 12:15PM