Aquaman Swims His Way On To The Injustice Lineup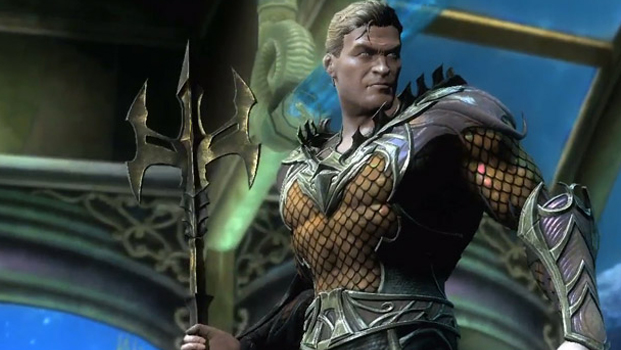 The roster for Injustice: Gods Among Us is fierce. We already know that Batman, Superman, Wonder Woman, and Green Lantern are going to make an appearance. So, if you're going to survive the fight, you're going to need some back up. How do sea creatures sound?
Aquaman has been confirmed to be a playable character in the upcoming super hero fighter. In terms of the character's appearance, he looks like the New 52 edition Aquaman, which means he looks amazing.
I know it's easy to mock Aquaman, but you're not going to want to mock him this time. Aquaman has been on the wrong end of many practical jokes, and Injustice: Gods Among Us makes up for some lost time.
Injustice: Gods Among Us is out for Xbox 360, PS3 and Wii U April 16th.
02/14/2013 04:15PM