Halo 4's Majestic Map Pack Drops In February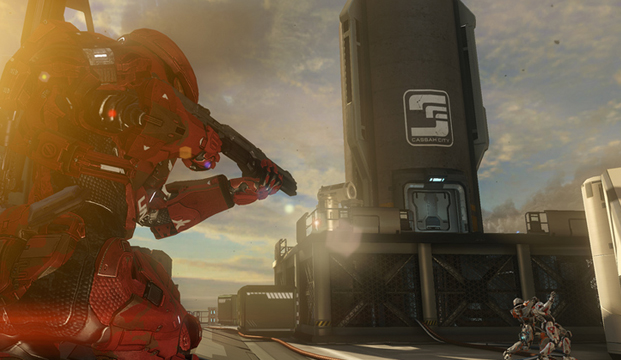 Itching for more Halo 4 maps? Well, that itch is about to be scratched.
Here's what we'll be given:
Landfall takes place in the corridors and courtyards of Casbah's port authority buildings. It's a small to midsize asymmetrical map with many interiors to encourage close-range combat. Long corridors also provide the perfect realm for sniping.
Monolith takes place on a monument built by the Forerunners. The small map will harken back to the franchise's classical, arena-based maps and will feature an asymmetrical design that's great for both close and mid-range battles.
Skyline takes place on the rooftops. That alone should capture your attention. The map itself is also small and caters for close-range combat. Skyline, however, is symmetrical and provides both ample cover and fuel cannons for players to use. Plus, it'll hurt if you fall off the edge of the map.
That's not all, though. A new game mode will also be introduced. Infinity Rumble is a timed exclusive for Majestic Map Pack owners. The free-for-all game type allows players to earn personal ordnance. Heck, all special medal and style kills help you earn your ordnance even faster. However, there's a catch: the respawn timer is longer than what you may be used to.
New playlists will be available as well. The Majestic FFA DLC will feature eight players in a free-for-all mode taking place on the majestic maps. Majestic Team DLC is a four vs. four playlist that will feature team play and objective-based combat on, you guessed it, the majestic maps.
The DLC maps will be put into rotation for Infinity Slayer, Capture the Flag, SWAT, Regicide, Doubles, Team Objective, and Team Throwdown playlists. The maps will only appear in the playlists should every party member own the DLC.
Halo 4's Majestic Map Pack will cost 800 Microsoft Points.
02/19/2013 12:50PM