More Watchdogs Details Revealed During PS4 Conference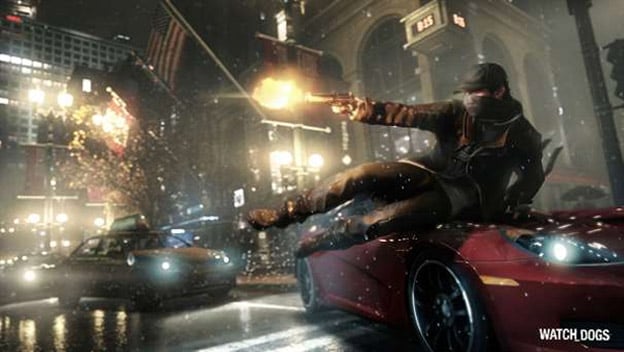 Tonight, Ubisoft took the stage at Sony's PS4 event to confirm to the PlayStation Nation that Watchdogs will be coming to the PS4 platform.
A brand new trailer for the game was revealed, which showed off some fairly in-depth gameplay. The game takes place in a "smart city" where everything is controlled by computers. As a futuristic hacker, you can hack into the city's mainframe and control everything around you.
The demo started by showing off the ability to scan people and things. For example, simply placing your cursor on someone allows you to see his or her likes and dislikes. However, the demo really picked up when one of the scans revealed that a character was likely to become a victim. Similarly, scanning another person revealed that they would probably commit a crime.
As you might have predicted, the game quickly devolved into a high speed chase through a technological city.
Of course, you can put even more of your hacking expertise to good use in Watchdogs. You can controle underground barriers to ditch pursuers, make fuse boxes explode to stun your targets, and keep track of your prey on a digital map. Watchdogs is definitely one of the most anticipated titles for the PS4 this far, and we will certainly learn more about it at this year's E3.
Source: PS4 Event
02/20/2013 10:50PM