Ubisoft Denies Rumors That Ancel Is Leaving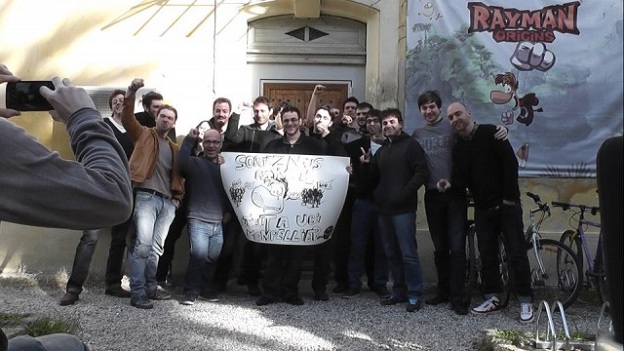 In the wake of Rayman Legends being delayed until September and being made a multiplatform title, relations between Ubisoft and its fans have been strained. The driving force behind the Rayman franchise, Michel Ancel, has been visibly upset as well. He has been lending his voice to protests of the delay, which is shelving a ready-to-go Wii U version of the game so as to bring it out alongside Xbox 360 and PlayStation 3 counterparts more than six months later.
According to alleged insider sources, this has led to Ancel considering his resignation, some even going so far as to claim that he has already tendered it.
While Ubisoft UK has been less than forthcoming regarding the rumors, only saying "no comment," Pascal Lecointe, of Ubisoft France, calls such rumors "unfounded," indicating that Ancel is still hard at work on Rayman Legends. He denies the rumors "categorically."
Still, it's not outside the realm of possibility, especially since Ancel's other major project, Beyond Good & Evil 2, has been constantly pushed aside, such as the recently extended Raymn Legends.
Source: Eurogamer
02/25/2013 03:25PM