Brutal Legend Rocks Onto PC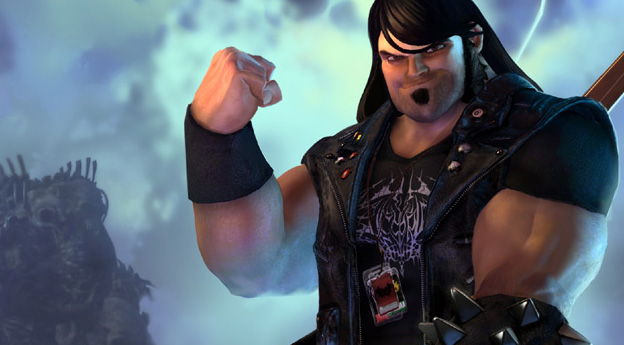 Remember Brutal Legend, the Tim Schafer game starring Jack Black that came out several years ago? Well, it's finally come to the PC. Those who pre-order on Steam can pick it up at a 25% discount, not to mention access to the PC multiplayer beta.
Also, it comes with Team Fortress 2 items. So, you're probably going to buy it.
Here's a snippet from the press release:
"Adding a PC release to Brütal Legend's list of conquests risks raising the world's ambient Metal saturation to dangerously high levels," said Double Fine President Tim Schafer, "which is why we're conducting this closed beta test for preorders."
"By purchasing this game, you are waiving your legal rights to recourse if the fire beast Ormagöden bathes the world in flame and ushers in the Age of Metal," commented our lawyer.
"Shh," added Mr. Schafer.
So now, the master race of gaming can get their hands on the Tim Schafer action title.
02/26/2013 04:50PM