THQ Selling Final Properties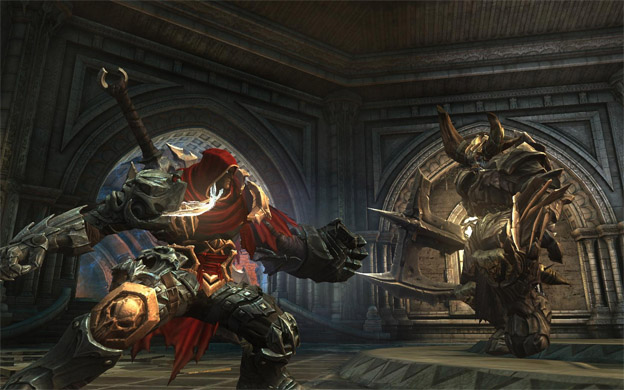 THQ is preparing for its final farewell at it looks to sell off its last remaining few properties. Most of THQs properties were auctioned off at the Chapter 11 auction earlier this year, but there are still a few surprisingly popular stragglers that haven't been sold off yet.
Darksiders will be opening up another auction on April 1st and will close it on April 15th. There are six bundles available for bidding, each lumping together all titles in a franchise. The franchises up for bid include Red Faction, Homeworld, MX vs ATV, Darksiders, a bundle containing most of THQ's shovelware (like All Star Cheer Squad), and a bundle containing all of their licensed properties (like Worms).
In the past, many interested parties have considered picking up properties like Darksiders and Homeworld, but neither have been officially purchased. This may be their big chance. THQ expects the auction will have a lot of bids, which is good news for THQ's debt holders. Personally, I think it would be cool to see Platinum games pick up Darksiders.
Farewell, THQ. You were a fond friend that brought us many good game experiences and you will be missed. Though, your IPs won't.
Source: GameInformer
02/27/2013 10:55AM