OUYA Shipping To Backers At End Of March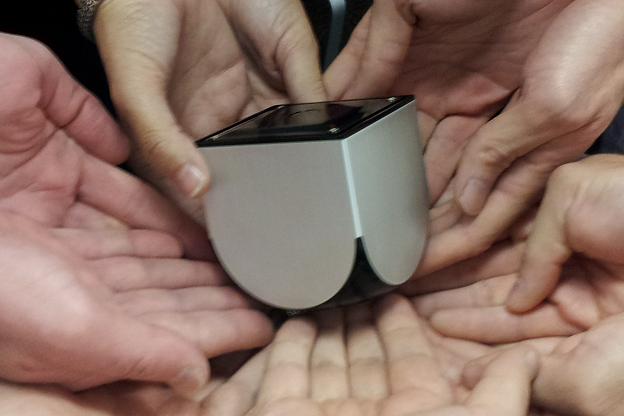 Though developers have been tooling around with it since December, those who backed the Android-based OUYA on Kickstarter have been wondering when they can expect to get it in their hands. We now have a solid date: March 28.
In addition to the console itself, and the vast array of Android-compatible titles that will be available at launch, the OUYA will be receiving special attention from Kim Swift, one of Portal's developers, who will be creating an OUYA-exclusive. Minority Media, of Papo & Yo fame, is also working on an OUYA title, as are TripWire Interactive and nWay, the latter of which is bringing ChronoBlade to the console.
In further, and perhaps more ambivalent, OUYA-related news, Kellee Santiago, the force behind thatgamecompany and its projects Flow, Flower, and Journey, is now part of the OUYA team. Rather than fulfilling a creative role, she'll be leading "developer relations," though she asserts that this doesn't mean she'll stop making games, promising to "keep it real."
Source: Engadget
02/28/2013 08:30PM