Is Star Wars 1313 On Hold?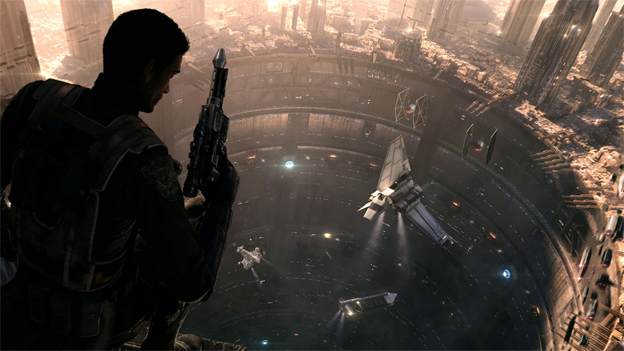 Last E3 we were given our first look at Star Wars 1313, the next big Star Wars IP from LucasArts. Unfortunately, that might also be our last look. Does this mean bad things for the development of the game? According to Kotaku, the answer is yes.
"Three unrelated sources familiar with game development at LucasArts" have said that the game has been put on hold. Supposedly, the game was frozen shortly after Disney acquired the Star Wars license. If this is true, Disney may be looking to get some of their internal studios in on the development of the game. Disney hasn't exactly had a great run in recent days, especially after Epic Mickey 2.
Kotaku reached out to LucasArts for comment but did not get a straight answer. "LucasArts has been working diligently to take advantage of the tremendous opportunities that the new Star Wars movies present," a company spokesperson told Kotaku.
The game was supposedly planned back in 2009 as a tie-in for a Star Wars live-action TV show. Unfortunately, the game was scaled back after the TV show was put on hold. The game was originally supposed to be an open world RPG, much like Knights of the Old Republic. Now it appears to be more of an action game. It takes place between the events of the prequel trilogy and the original trilogy, telling the backstories of many beloved Star Wars characters. It would answer questions such as "Who is Boba Fett? And "Why is Han working for Jabba?"
Source: Kotaku
03/01/2013 11:35AM