Skyrim 1.9 Update Brings Legendary Changes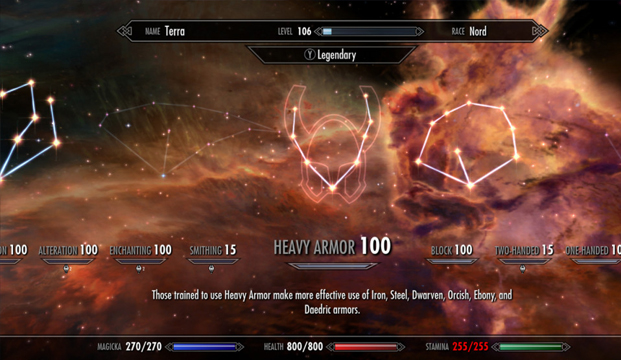 Bethesda is preparing the to release another update for Elder Scrolls V: Skyrim. Steam users should be able to download the beta version of the 1.9 patch today. A console release is expected later on this month, but no specific dates were mentioned.
So what's being updated? Well, two major features are being added:
The Legendary difficulty setting will increase the game's difficulty. Players will also have the ability to convert maxed out skills to Legendary, which will reset the skill back to level 15, return its Perks and allow the skill to affect leveling. This effectively removes the game's overall level cap.
As expected, there will also be plenty of bug fixes. Skyrim fans should see the patch go live for everyone later on this month.
For more details and the full list of bugs, check out the Bethesda blog.
03/04/2013 03:25PM