Company Of Heroes 2 Slated For June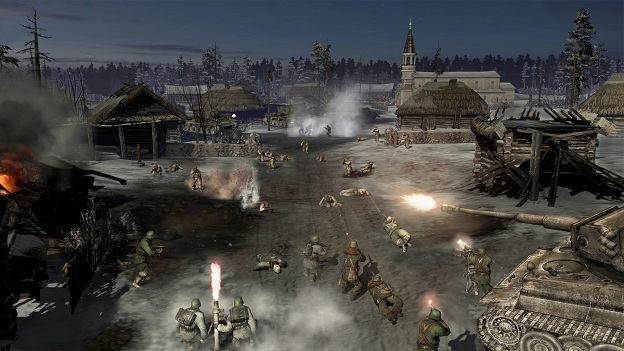 Last week, Metro: Last Light was confirmed for release after a slightly extended development cycle. One of the properties affected by THQ's bankruptcy, fans of post-apocalyptic gaming everywhere breathed a sigh of relief. Today, RTS enthusiasts are likely to do the same, as Company of Heroes 2 has a new, official release date.
Now under the auspices of SEGA, Relic Entertainment says that Company of Heroes 2 has been pushed back from its original release date to June 25th.
Leading up to the actual release date, Company of Heroes 2 will see a closed beta. This will be available soon, according to Producer Greg Wilson.
Source: Press Release
03/06/2013 03:10PM