Army Of Two: Devil's Cartel Demo Releasing Next Week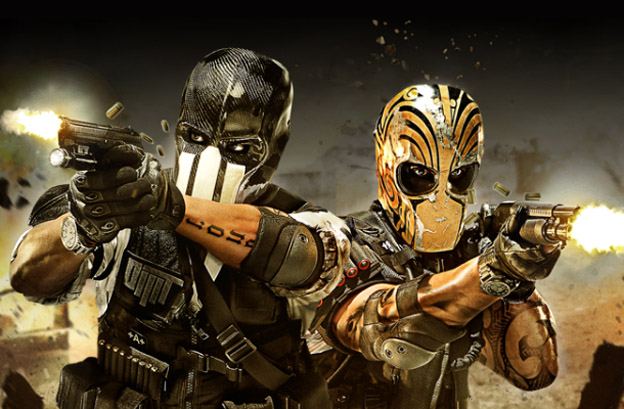 EA's iconic co-op shooter, Army of Two, has a new installment coming. A demo for the new game, titled Army of Two: Devil's Cartel, is set to hit both the PSN and XBLA on March 12th.
The demo will put you in control of the game's lead characters, Alpha and Bravo. You will be tasked with rescuing a kidnapped politician while diffusing a hostage situation. EA's press release makes the game sound pretty entertaining:
"From the bottom floor of a dangerous drug lab, to the rooftops of a sky rise, Alpha and Bravo must infiltrate the Cartel's stronghold and overcome hordes of cartel members, all the while working together to survive."
The demo will include interesting set pieces that will split the two characters up, asking one to face enemies on a ground while another provides cover from a helicopter mini-gun. Of course, the demo will be fully co-op enabled.
Army of Two: Devil's Cartel will be available in stores on March 26th. The game is currently available for pre-order at participating retailers. Pre-orderers will receive exclusive DLC like outfits, missions, and weapons, which vary depending on the outlet the game is pre-ordered from.
Source: Press Release
03/07/2013 12:45PM