Omerta's First DLC Met With Fan Backlash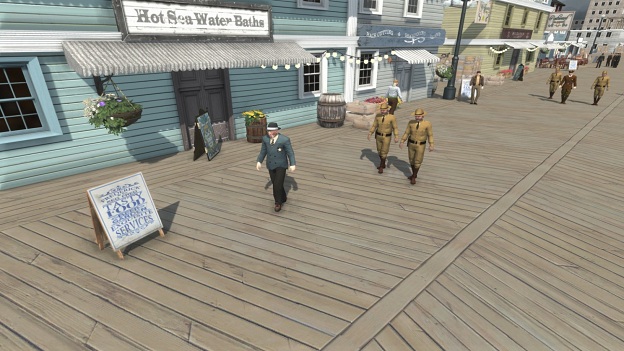 Omerta was not a well-received game. The gangster simulator was a promising concept, but lacked execution. Its first DLC went live today and, if the response on GOG.com is anything to judge by, the players are not happy.
With just over 100 player ratings, Omerta's "The Con Artist" DLC sits at one star, GOG's lowest rating. The 25 user reviews cite complaints about the DLC's price of $5 relative to the amount of content contained within: there is a single new area, a new character, and a new weapon. Further, as one review points out, the DLC is only 4MB in size.
Comparisons are drawn to EA's business practices, likely from those recently spurned by SimCity, and some call for GOG to return to its focus on redistributing classic games. Says user Aigokeros:
"I think the GOG staff could spend their time and energy to do what they can do best - bringing the Diamonds of Past back to daylight. Foisting the Rhinestones of Today is not their mission. I hope they'll understand it and we'll forget about this DLC-folly..."
Others, such as a user who goes by "wiande," defend GOG's intentions:
"stop blaming gog fellaz, it's contract related, on the paper omerta looked great, i know it sucks, but i think gog people were attracted like us by the concept before they know it sucks, now they're stucked with it.
So don't blame"
Is the DLC actually worth it? It does promise a new storyline, but one must also recall that the base game itself just wasn't very compelling.
Source: GOG.com
03/08/2013 06:45PM