Dishonored DLC 'The Knife of Dunwall' Arrives April 16th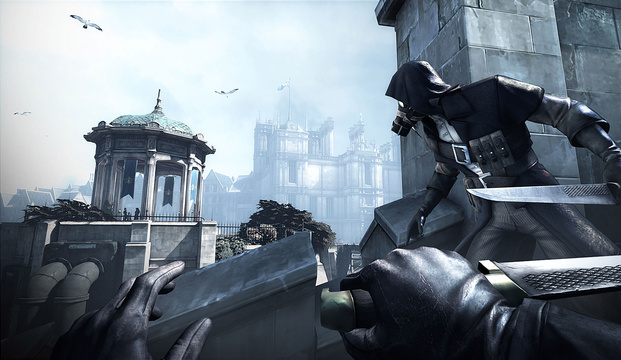 The recent announcement of Thief might have you itching for some more Dishonored action. Luckily for you, Bethesda is prepping the release of a new DLC pack for their stealthy little game. The Knife of Dunwall will be released on April 16th, and is a "story-driven add-on." Players will be assuming the role of Daud, not Corvo, in the DLC.
In addition to new story content, Dishonored fans can expect new powers, weapons, and gadgets. Chokedust will daze enemies, whale oil-powered Stun Mines will shock foes, and a concealed Wristbow will eliminate adversaries.
More of the city of Dunwall is being promised as well, including the Legal District and Rothwild Slaughterhouse. As you'd expect, you're able to choose your own play style. Be stealthy and sneak past enemies, or you could just not care about who you alert because you're a badass assassin.
The Knife of Dunwall will run you $9.99 on Steam and PlayStation 3. For Xbox 360 owners, it'll cost you 800 Microsoft points.
03/13/2013 05:10PM