Injustice Is Doomed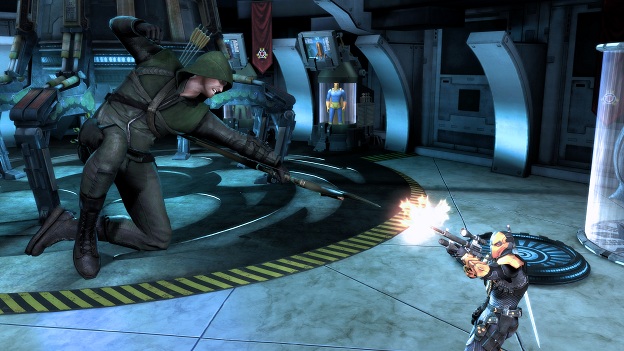 Doomsday is coming to Injustice: Gods Among Us.
A press release sent out today reveals that one of Superman's deadliest recurring foes, a creature that revives itself upon death, will be a playable character in Netherrealm's upcoming DC Universe fighting game. One of his attacks appears to involve punching his foe through the Earth, which sounds pretty awesome to us.
Additionally, this is a Doomsday who can talk, in full sentences. Scary.
Meanwhile, Green Arrow will also be joining the cast, voiced by Stephen Amell, who plays him on Arrow. In addition to his voice-over work, Amell will also be used as the model for an unlockable costume of the character, based on his live-action appearance. If you're a fan of the show, this is certainly a bonus and, if not, just take solace in the fact that Oliver Queen is generally awesome anyway.
Source: Press Release
03/15/2013 03:15PM