D&D Arcade Games Coming To Digital Download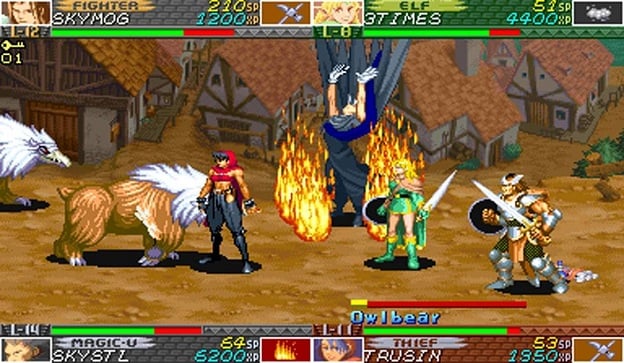 Arcade gamers in the mid-nineties had a healthy variety of side-scrolling beat'em ups to play, but two stood out for their action-RPG mechanics and multiple endings: Dungeons & Dragons: Tower of Doom and its sequel, Shadow Over Mystara. Both were released as a Dungeons & Dragons Collection on the Sega Saturn, back in 1999, but never made it outside of Japan.
According to Siliconera, though, Capcom intends a PAX East reveal of digital download versions of both titles for the Xbox Live Arcade and PlayStation Network, finally bringing these classic side-scrollers to Western home consoles.
Perhaps most intriguing part is that George Kamitani, who is directing Vanillaware's upcoming Dragon's Crown, was a team member on both Dungeons & Dragons titles. It will be interesting to see how the two games, similar in concept, hold up against one another.
Source: Siliconera
03/15/2013 03:20PM