Supergiant Games Announces Transistor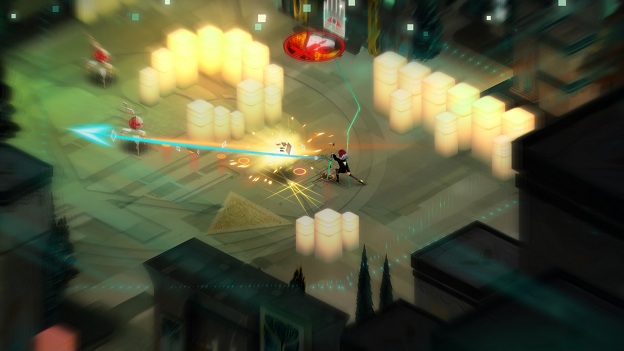 Supergiant Games, started by former gaming journalist Greg Kasavin, was behind one of the biggest independent hits of 2011: Bastion. Launched in July of that year on the XBLA, it has since come to PC, Mac, and iDevices. Everything in Bastion comes together brilliantly, from its nostalgic visuals and unusual world design to its stunning soundtrack and terrific narration. Its gameplay, is terrific as well, with smooth and idiosyncratic combat.
Can lightning strike twice?
Announced today on the Supergiant Games blog, Transistor is the next title from the studio. It eschews Bastion's cataclysmic fantasy setting for a science fiction world, but if the trailer is anything to go by, it will also turn heads with its colorful visuals and haunting music. An action-RPG, Transistor stars a young woman with a large sword she obtains from a group of assailants, fighting back against the forces that wish to reclaim it and unraveling its mysteries.
The game, currently aiming for a 2014 release, will have an early, playable build on display at PAX East.
Source: Supergiant Blog
03/19/2013 10:05PM